Steven R. Reissig: Helping companies build performance based Lean cultures
OPERATIONS EXCELLENCE | COST RECOVERY
Steve, CEO and owner of Leadership Initiatives, LLC, has also held these job positions: Senior Quality Engineer · Six Sigma Black Belt · Continuous Improvement Manager · Lean Consultant · Organizational Effectiveness Consultant, Reactive Quality Program Solver.
---
Today Steve acts as an independent consultant to provide his Lean and Leadership training to companies more efficiently
As a Master Black Belt and Continuous Improvement project expert, Steve currently consults with companies to build their workforce into productive, accountable assets that can compete in the global market. Steve's specialties include providing mentoring, coaching, workshops and speaking on leadership skills, operational processes, construction and personal life skills.
Steve began his career with Honda to help instill Lean culture in American companies
As a young man, Steve became a manager for the up and coming Honda Motor Company assembly line. As the first automotive transplant in America, Steve helped pave the way for this new culture. And with no documentation or roadmap to follow, Steve helped standardize the culture change for future American companies.
Steve used this experience to create the Honda Training Center. Steve conducted a companywide needs analysis and developed many creative skill-building sessions for both Honda associates and many of its suppliers. He instituted leadership mentoring and coaching that helped Honda associates become world class achievers.
Steve helped engineer, develop and implement the new business process most American companies now know as Lean, Kaizen, Continuous Improvement and Six Sigma. He then went to the Stamping Department to confirm the training was successful and was quickly promoted to Manager of the department where he won Automotive Magazine's Quick Die Change contest. Subsequently, Steve helped start the Supplier Support Department to support suppliers with startups, HR, training and human relationship activities.
Education & Certifications
Steve has an associate degree from Columbus State in Engineering and attended The Ohio State University and the University of Phoenix. But Steve credits Honda Motor Company for providing his education and experience with transforming company cultures with Lean efficiencies.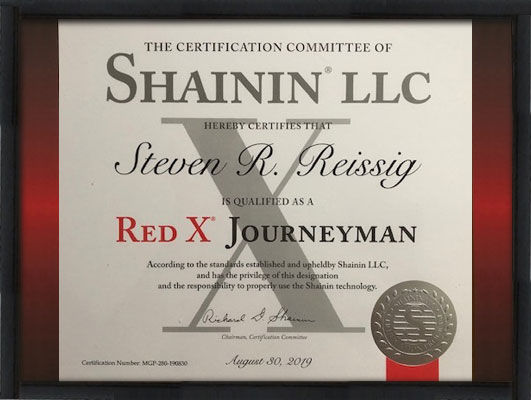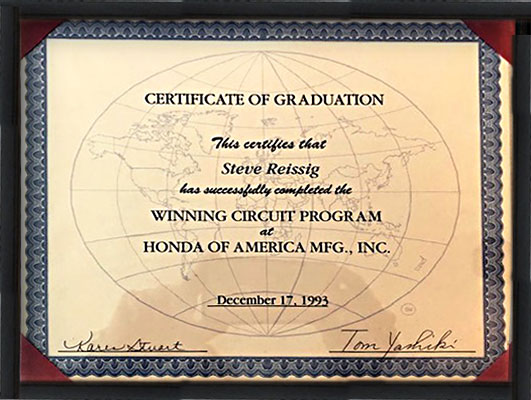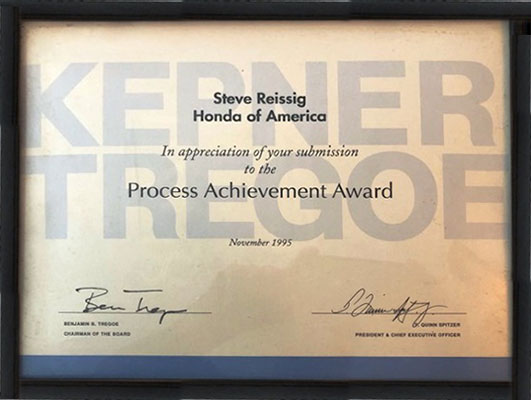 Steve is a member of the Ohio Lean Consortium, the Michigan Lean Consortium, Toledo Area Human Resource Association, Cleveland Human Resource Association, American Society of Training and Development, Project Management Institute, Toastmasters International and a Professional Speaker in the National Speakers Association.
---








Steve's past clients include some of America's most recognized names
Steve's past clients include NASA, Bosch, Chrysler, Lockheed Martin, Nissan, Alpine Electronics, Johnson Controls and many others.